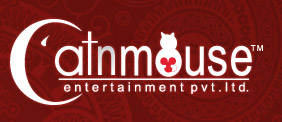 Feature Films
Cat N Mouse - In House Production / Projects
Cat N Mouse co-produced its first feature titled 'Michael' in association with Anurag Kashyap Films and is Presented by Viacom 18/Tipping Point Films. Directed by Ribhu Dasgupta, the film's cast includes the great Naseeruddin Shah, Mahie Gill, Sabyasachi Chakrabarty, Irawati Harshe, Purav Bhandare & Others.
Michael has been selected for and screened at various film festivals like TORONTO INTERNATIONAL FILM FESTIVAL (TIFF) 2011, at the 14th LONDON ASIAN FILM FESTIVAL 2012, at the INDIAN FILM FESTIVAL MELBOURNE 2012 and also at the 15th SHANGHAI INTERNATIONAL FILM FESTIVAL (SIFF) 2012. It is slated to release in the winters - 2012.
Cat N Mouse presented a marathi film titled - Kon Aahe Re Tikade", Directed by Tanaji Ghadge, Starring Mohan Agashe, Subodh Bhave, Hemangi Kavi, Mohan Joshi, Mangesh Desai, Suhas Paranjpe and others. It was released in May 2010.
Currently "The Maya Tape", Written and Directed by Nikhil Anil Allug - is in post-production stage. The film Stars Nawazuddin Siddiqui, Vishakha Singh, Kali Prasad Mukherjee, Shridhar Watsar, Satya & Others.