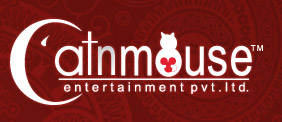 Management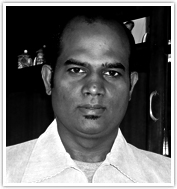 Shaiju Nambiadath - Founder / Executive Director
Shaiju started his career in 1992 and has worked in many mediums of the entertainment industry including feature films, ad films and documentaries. He has had the opportunity to work as an Executive Producer with some of the leading production houses of Mumbai as such as Studio 18, Percept Picture Company, Excalibur Pictures (USA), First & Ten Productions, Phat Phish Films Pvt. Ltd., Impact Films Pvt. Ltd., Light Form Pictures, Choice Films Pvt. Ltd., A.K.Bir Productions, etc. He has been actively involved in all the aspects of film making - viz production, marketing and film distribution. This body of work has given him great learning opportunity and experience to develop a strong base to be in the Industry as a skilled producer. Some of the projects he has contributed to include - "Sehar", "Waisa Bhi Hota Hai - Part II", "Jai Santoshi Maa", "The Whisperers", "Quick Gun Murugan", "Fruit n Nut", "Shararat" etc. to name a few.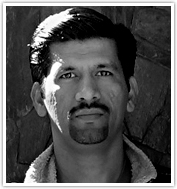 Ramesh S. Sharma - Founder / Executive Director
A graduate from Mumbai University, Ramesh began his career in 1991 and has been an integral part of many projects from start to finish. He has worked extensively in all aspects of film making right from pre-production to the completion of the film. Being a part of the entertainment industry over two decades has made him to adapt and adjust to the challenges of this unique field and has added immensely to his experience and skill. His work profile in different capacities includes association with production houses such as Phat Phish Films Pvt. Ltd., Choice Films Pvt. Ltd., Venus Records & Tapes Pvt. Ltd., Devgan Entertainment, Excalibur Pictures (USA), First and Ten Productions, K.B.Pictures, etc. on projects such as "The Whisperers", "Quick Gun Murugan", "Sehar", "Raju Chacha", "Pardesi Babu", "Bhagawat Ek Jung", "Hungama", "Humraaz", etc.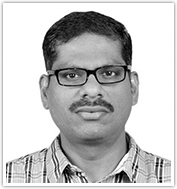 Vinod Raman Nair - Producer / Director / Writer
A writer par excellence with the experience of having written materials of over 600TV programs, servicing several Television and Film companies, he is a unique in-house talent. Having worked in over 6 languages and been associated with legendary makers like - Turkish Film maker Mustafa Altioklar, Feroz Khan, Kamal (Malayalam), Imtiaz Ali and many more. Life member of the British Library (Mumbai) and the Photographic Society of India, a travel freak, he's an obsessive researcher on world history and has travelled across 16 countries wanting to capture the event from the best vantage point.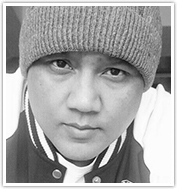 Pradip Kurbah – Producer / Director / Writer
A two times National Film Award winner for his films RI & ONAATAH. Further witnessing the film being selected for the Indian Panorama at the 45th IFFI Goa has renewed his vigour and desire to create more meaningful films for the benefit of the film loving population. He is currently working on his next, a children's film titled 'IEWDUH'.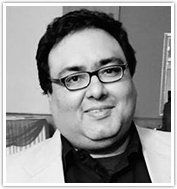 Dinesh Pal – Business Head / Finance
A certified Chartered Accountant having a creative zeal with over two decades of experience dealing in all the financial and business aspects of the entertainment industry. His accounting, business, finance, legal and creative expertise guides our company's core decisions, ensuring high content films are made within stipulated budgets generating feasible revenues. He is also the Chief Financial Officer on films like Bareilly Ki Barfi, Ittefaq, Bhootnath, Bhootnath Returns etc.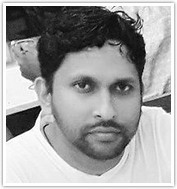 Sidhil Subramanian – Director / Writer / Vfx Supervisor
A skilled VFX Supervisor, a Writer & Director with over 10 years of experience in the entertainment Industry. He has Directed a feature in Malayalam titled "Back to Life" (Under Production) and 6 Short Films. He has also worked on more than 50 TVC as VFX Supervisor and Concept Artist. Currently he is also working on a forthcoming malayalam movie titled "Chengazhi Nambiar" (KALARI).